To ensure high quality and prevent harm to medical device end users, medical device manufactures are highly regulated by the U.S. FDA and must comply with Current Good Manufacturing Practices (CGMP and Quality System (QS) Regulations documented here. These regulations provide minimum required guidelines for medical device manufacturing to ensure overall device safety.

Some common themes include:
Clean and hygienic manufacturing areas to prevent contamination

Controlled environment to prevent cross-contamination or impurity

Clearly identified processes for product control throughout the manufacturing process

Clearly documented processes and procedures (changes must be noted, tested and validated)

Proper operator training

Complete supply chain traceability (by batch)

Clearly documented recall process

Clearly documented quality defect process & re-occurrence prevention strategy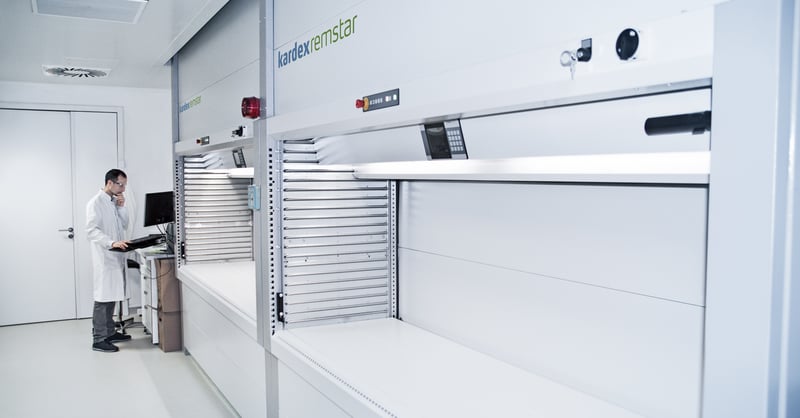 The regulations of these guidelines don't act as a set of rules or manufacturing instructions but rather a set of overall guiding principles that should be considered when manufacturing medical devices. Ultimately, it's up to the manufacturer to determine what processes and procedures to put in place in order to meet these regulations.


Automated Storage Can Help You Meet CGMP
Automated storage and retrieval devices support CGMP as by design they provide inventory organization, a controlled storage environment and documented inventory management in a compact footprint.


Controlled Storage Environments
Medical device manufacturing often require products to be stored under controlled conditions. An ASRS can fit directly into these controlled environments providing organized, compact storage at a lower cost. Additionally, automated storage solutions can also serve as a pass through between environments for faster transfer of goods.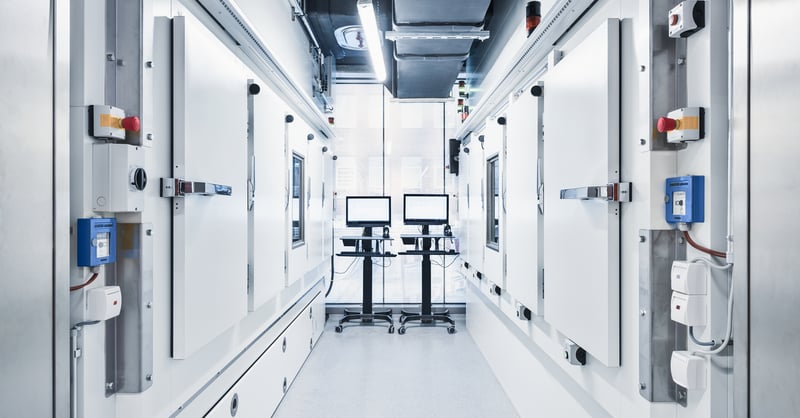 Cleanroom Environment
Automated storage units can be designed meet the conditions in compliance with clean room classes
ISO 5 to 8 (or classes 100 to 100,000). Units are equipped with Air Conditioning Solution (ACS) and access doors to reduce dust, dirt, particles, germs and other harmful pollutants from entering the unit. Controlled air streams also help maintain cleanroom conditions inside the unit.
Up to Class 10,000 Cleanroom

Constant temperature +/–1°C

Overpressure/vacuum

Smooth surfaces

Hygienic design


Climate Controlled Environment
Using a sealed off, airlock door and an Air Conditioning Solution (ACS) the temperature within the storage unit can be controlled as required.
store deep frozen down to –30°C

(cold storage in hygiene design)

store at high temperatures up to + 55°C

+/–1 °C temperature consistency


Low Humidity (Dry) Environment
Using a dehumidification device in combination with a sealed off, airlock door can maintain the relative humidity within the unit at or below 5 percent.
10 percent relative humidity achieved by nitrogen flushing

5 percent relative humidity achieved by adsorption drying

ESD-compatible design
Documented Inventory Traceability
Many of the CGMP and QS Regulations require clear and complete documentation. Tracing the movement of materials, parts and products through the manufacturing process can be a big challenge for many manufactures. Using a simple inventory management system in conjunction with an automated storage and retrieval system can provide documented inventory visibility to meet these CGMP requirements.


Using an automated storage unit, every inventory transaction is logged and available in a downloadable report. Inventory transactions can be recorded by recorded by serial, lot and batch number giving you full visibility and easy batch number traceability.
Learn More about using automation in our Solution Guide: Clean, Controlled & Secured Storage Environments