Storage and handling of goods in a climate controlled environment can be quite challenging. Within the manufacturing and distribution process some products require temperature, humidity or clean room controlled environments. It is crucial to protect these specialty goods, such as high dollar semiconductor parts, finished medical devices or food items, from exposure to high/low temperatures, natural elements and unauthorized personnel. When not handled properly these goods have to be discarded and replaced, costing significant time and money.

Automated storage and retrieval systems (ASRS) are an ideal solution for climate controlled (either temperature or humidity) and clean room environments. Traditional rack and shelving leave these items exposed, whereas Vertical Lift Modules, Vertical Carousel Modules and Horizontal Carousel Modules can protect your products from temperature variations and contaminants. Keeping these specialty items stored in a dynamic storage and retrieval system can save floor space, increase inventory control and security as well as provide traceability to ensure products are safe and secure.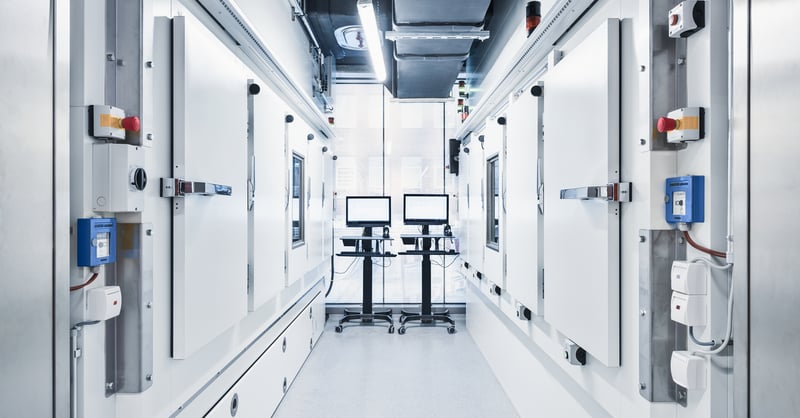 ASRS for Temperature Controlled Environments
Items stored in a temperature controlled environment require constant monitoring. From frozen food to pharmaceutical products, automated storage and retrieval systems can be equipped with an integrated air conditioning system to protect stored goods. To reduce the exchange of air during storage and retrieval, two sealed off, airlock doors – one in front and a second door behind the access opening – help keep a constant temperature within the unit. The temperature range is -25 to +65 Celsius (-13 to +149 Fahrenheit).


ASRS for Low Humidity Environments
For items requiring a dry or low humidity environment, a dynamic storage system can be equipped with a dehumidification device to ensure humidity levels are maintained at or below 5 percent. The units are also fitted with a sealing system and an airlock in the access opening to prevent the humidity levels from rising, keeping product in useable condition.


ASRS for Clean Room Environments
Clean room environments require strict compliance with ISO clean room standards based on classification. ISO classifications determine the acceptable number – and size - of particles per square cubic meter. Automated storage and retrieval systems meet strict ISO standards and can be integrated within a clean room environment to minimize exposure to contaminants. If space is limited, units can be placed outside of the clean room with only the access opening inside the clean environment to save space. Clean room ASRS units may also be fitted with two access openings - one access in the clean area allowing items to be placed within the clean storage unit, but retrieved on the non-controlled side for production using the second access opening. Controlled air streams help ensure clean room conditions are maintained inside the unit, reducing exposure to dust, dirt, particles and germs.


For more on Automated Storage and Retrieval Systems, check out our Introduction to ASRS post.
For more details on climate controlled units, download our Solution Guide: Clean, Controlled & Secure Storage