*** Looking for the latest on Warehousing Trends? Read our updated blog post: 8 Warehousing Automation Trends: 2023 Outlook ***
There are a variety of challenges that distribution centers (DCs) will encounter in 2022 - particularly due to the current labor shortage, the supply chain disruption and rapid e-commerce growth. As you prepare for the coming months, here are the challenges you'll face, the changes you'll likely witness and ultimately the top 22 trends coming your way.
DCs will face these main challenges in 2022:
| | |
| --- | --- |
| | Labor: The labor problem is compounding - leaving DCs struggling to find qualified workers - according to Supply Chain Drive - and expected to continue into 2022. |
| | Supply Chain: The current supply chain crunch isn't expected to dissipate until 2023 – according to Inc, leaving DCs feeling the stress throughout 2022. |
| | E-commerce Growth: Online sales are expected to exceed $1 trillion in 2022, according to eMarketer—a milestone that was not originally projected to be reached until 2024. |
22 Distribution Center Trends for 2022
As a response to overcome these three distribution challenges, here are the 22 trends that DCs will embrace throughout 2022.
#1 "Just in case" inventory strategies will be the norm – for now
As customers continue to demand faster delivery, DCs are forced to have more inventory on hand than ever have before. "Just in time" inventory strategies no longer cut it. In 2020, DCs will pivot to "just in case" inventory strategies that will help reduce or prevent future supply chain disruptions.
By holding more inventory, DCs will attempt to avoid inventory shortages faced in 2020 and 2021 due to global supply chain interruptions. Once the supply chain begins to return to normalcy, DCs will slowly transition back to typical "just in time" inventory strategies. In the meantime, you need to figure out how to accommodate more inventory in the short term – and automated storage and retrieval solutions can be a great solution.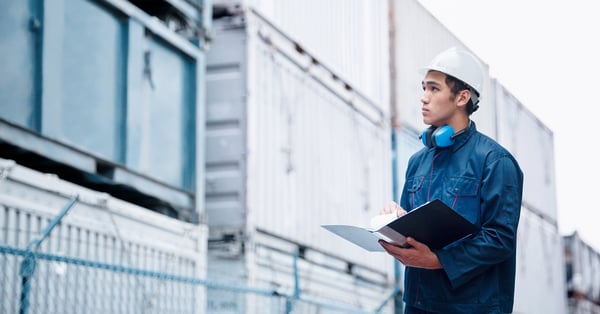 #2 Leveraging innovation to embrace omni-channel fulfillment
Many DCs were built to pick cases of goods, place them on pallets and ship them to retailers. But now, due to the growth of e-commerce, DCs must not only fill retail store orders, but also send eaches—one item, rather than a case of items—directly to a consumer.
To successfully fill online, in person and phone customer orders, as well as orders for retail stores - all at once and as quickly as possible. - DCs will be seeking new fulfillment strategies in an effort to pivot from a classic distribution model to omni-channel distribution.
#3 Transforming retail space into distribution space
More and more retailers will be utilizing existing brick and mortar store locations for fulfillment. As a first step, many retailers are now offering BOPIS (buy online, pickup in store); often offering curbside pickup.
In a second step, DCs will leverage existing retail stores (or locations that have recently closed) into micro-distribution centers that are closer to customers, resulting in quicker delivery. DCs will fill and ship online orders to customer homes from existing (or former) retail stores, leading to time and cost savings. This does come with a unique set of challenges - inventory visibility across locations, order fulfillment routing and disrupting the in-store customer experience.
#4 Urban presence will increase considerably
Throughout 2022, DCs will look to be more prevalent in urban areas than they have been in years (or arguably ever). By 2023, same-day delivery is expected to be the standard for most e-commerce purchases, a direct result of urban customers who prefer to use their mobile devices for purchases and expect immediate delivery.
To satisfy customers, many of whom are based in densely populated cities, and achieve shorter delivery times, DCs will not only need to utilize retail stores as micro-distribution centers, but you'll also have to develop completely new urban DCs. In doing so, you'll will be able to have products delivered, via local delivery vehicles, the same day at a lower cost long term.
#5 DCs will "Build Up" to create more space
CBRE has revealed that the United States will require 330 million square feet of warehouse space, committed solely to online fulfillment, by 2025, due to the continuous surge in e-commerce sales. At the same time, according to Jones Lang LaSalle IP, Inc. (JLL), the demand for industrial real estate is expected to reach an additional 1 billion square feet by 2025, as warehouse is at an all-time low.
As demand for space continues to increase, DCs will look to utilize automated storage and retrieval systems to "build up" existing facilities – utilizing the full ceiling height and giving you more space in the same footprint. For older buildings with shorter ceiling heights, these solutions can be built within an outside enclosure and accessed from within the building to create more space.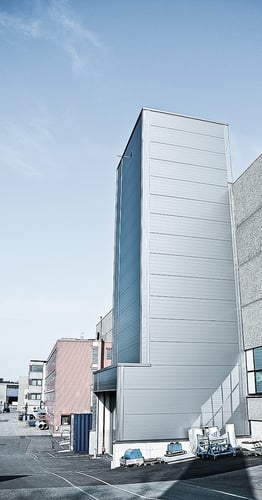 #6 On-demand warehousing will enhance storage capacity
As another means to improve distribution, fulfillment and storage initiatives, DCs will also look to utilize space only when they need it using on-demand warehousing. With a "pay as you go" model, DCs will find additional storage space without costly set up fees or long-term lease contracts that are typically associated with 3PLs.
While using various app tools, you can find the excess warehouse space that's available—presently upwards of nearly 6 billion square feet, according to a Flexe survey. You'll be able to add more space as you need it and reduce it as you determine exactly how much space you need (and when). In 2022, flexibility is a must and on-demand warehousing ensures DCs will have the flexibility they need all year.
#7 Greater reliance on third-party warehousing
Aside from utilizing on-demand warehousing to gain storage capacity, DCs will also continue to partner with 3PLs, as they have storage space across the country, including critical urban locations. For DCs that require additional long-term space, 3PLs will be a viable option, as they enable storage on a contractual basis for upwards of 12 months at a time (or more).
By partnering with 3PLs, DCs will also be able to store a wide variety of products, as 3PL storage space accommodates an assortment of product sizes and types. The versatility 3PLs offer will be especially attractive as the costs of building a new DC will likely continue to increase this year.
#8 Inventory visibility will be a top priority
In order to determine the most efficient and cost-effective way to fill an order and meet delivery times, DCs will continue to implement inventory visibility solutions. Having a real time view of inventory allows you to identify potential gaps and better utilize the DC space, particularly when available capacity is very low.
Inventory visibility tools will help better track and store products and as a result, deliver them to customers on time and on budget consistently. At the same time, full transparency will support more efficient replenishment too, despite increasing consumer demands.
#9 E-commerce will lead to more returns
The steady upturn in e-commerce has resulted in a significant consequence that is often overlooked: returns. $102 billion of merchandise purchased online in 2020 was, in fact, returned. As total e-commerce retail sales are expected to increase yet again this year, so will returns.
In response, DCs will be forced to focus on growing returns, particularly by streamlining the returns process to be more efficient. In 2022, DCs will look to implement automated returns processes (also known as reverse logistics) to help them identify returned items quickly, assess the items for restocking and return the value of the item to the customer.
#10 Automation will combat labor shortages
The combination of retiring baby boomers (shrinking the labor pool), the explosion of e-commerce (putting more pressure on the DC) and the unforeseen COVID impact (less workers able/willing to work) has made labor the number one challenge for DC's this year. From finding, hiring and keeping labor, which ultimately costs more due to increasing wages, DCs are struggling to do far more with fewer resources than ever before.
DCs will turn to automation to help alleviate the labor shortage. Automation will no longer be viewed as a competitive advantage, but rather, a necessity. Currently, the worldwide warehouse automation market accounts for more than $10 billion in annual spending, according to ARC Advisory Group. As DCs begin to implement automation (from automated storage and retrieval solutions to robotic cube systems), these expenditures will likely rise beyond the $10 billion aggregate this year.
#11 Robotics integration will rise
In response to labor shortages and increased customer demands, robotics usage will rise exponentially in 2022. The demand for robotic goods-to-person systems will increase fourfold by 2023, according to Gartner, Inc. And by 2025, up to 50,000 robotic warehouses will potentially be developed, while 8 million robots may be shipped to users by 2030.
Goods to person robotic systems such as drones, cobots and autonomous mobile robots (AMRs) will be especially popular this year. Many DCs will look to use cobots (collaborative robots that can work alongside humans) in combination with a space saving automated storage and retrieval system to maximize efficiencies.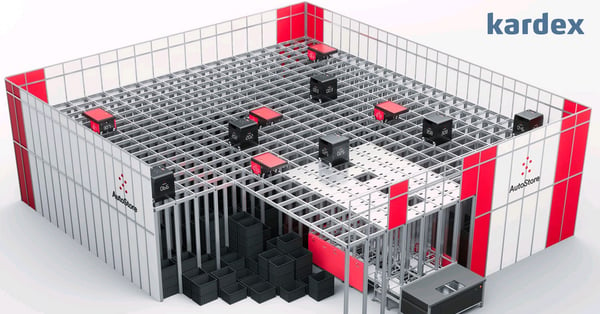 #12 Wearable technology will become more popular
According to the Materials Handling Industry (MHI) association, roughly 70 percent of fulfillment centers are expected to utilize wearable technology the next few years. The latest generation of wearable technology will be especially useful for DCs in 2022, as they support increased pick accuracy, enhance productivity, reduce worker fatigue and save money during the fulfillment processes.
Although bands, smart glasses, smartwatches, USB cufflinks, voice headsets and wearable computers have been popular in recent years – DCs will be implementing wearable technologies into the fulfillment process in record numbers throughout 2022.
#13 Implementation of advanced WMS
DCs will also be implementing more advanced warehouse management systems (WMS) —potentially even new intelligent optimization solutions — adding yet another tool to their toolbelt, as they strive to meet customers' demands with less employees. Some advancements will include 5G, leading to faster connectivity; cloud enhancements that enable accessibility from virtually any place; edge computing that increases response times, while also saving bandwidth; and ever-evolving artificial intelligence.
Additionally, advanced WMS will provide DCs improved wave processing, as it can detect and group e-commerce orders together in a wave, prior to releasing them for picking, packing and shipping. WMS upgrades will also help DCs manage parcel manifesting, as it identifies the best transportation costs, while offering shipment packaging guidance too, leading to timelier and most successful deliveries.
#14 Blockchain will transform DCs
Offering complete information transparency (particularly regarding transactions) to everyone within a respective network, the blockchain will continue to transform DCs this year. The blockchain enables information to be passed from one point to the next in an automated, safe and straightforward manner.
Consequently, DCs will be able to transfer transaction information securely and connect with other DCs, retail stores, manufacturers, suppliers and warehouses to view every transaction that occurs. Thus DCs can visualize consumers' demands in real time, leading to accurately forecast demand and plan for replenishment accordingly - resulting in greater efficiencies in the supply chain.
#15 Internet of Things will be implemented more regularly
By 2025, the Internet of Things' (IoT) financial impact on inventory management, logistics and supply chain management is expected to rise to up to $850 billion annually, according to McKinsley Global Institute. Undoubtedly, DCs will work to connect all types of devices to the Internet and to other devices on a more frequent basis in 2022.
Aside from enabling various devices to connect to each other and the Internet (from cellphones and tablets to automated storage and retrieval systems and wearable devices), the IoT is also implementing sensors to measure an array of operational factors such as handling speed, humidity, light and temperature. These measurements will be critical to support higher order volumes.
#16 Environmental initiatives will intensify
As DCs continue to increase their storage capacity, move to urban areas and purchase land for new developments, the C02 emissions impact can not be overlooked. Emissions are expected to rise by up to 10 percent by 2060, unless DCs begin to implement green initiatives now.
This year, more DCs will commit to reducing carbon footprints and energy expenditures where they can. Some will install high-volume, low-speed (HVLS) fans that create energy savings. Others will add monocrystalline, polycrystalline and thin-film solar panels to their buildings for energy efficiency, while also utilizing electric forklifts (with no emissions) and higher efficiency lighting (LEDs) that decreases heat emissions.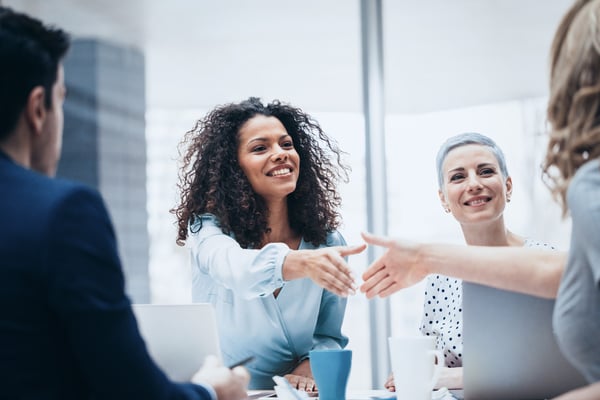 #17 Millennials will become DC leaders
Renowned for their higher education (nearly 60 percent have bachelor's degrees and roughly 30 percent have master's degrees, according to a survey by Peerless Research Group), and a passion for supply chain management, many Millennial employees at DCs will be transitioning to leadership positions this year. After all, this generation of workers (born from approximately 1980 to 1995) have 20+ years of logistics or supply chain experience already.
Sixty-nine percent of the respondents have shown loyalty to their employers, as they've only worked for one or two companies so far. And now they will be rewarded for their passion and dedication, as more and more Millennials will begin to receive leadership opportunities this year. As Millennials rise into these positions, DCs will further embrace automation, robotics, WMS, wearable technologies, blockchain and IoT.
#18 Risk management investment will rise
DCs have encountered a variety of issues since the beginning of COVID-19—from continuous labor shortages and a lack of storage space, to social distancing requirements and government regulations, to an unpredictable, substantial rise in online orders —many DCs have been investing in risk management. As the issues related to COVID-19 continue, more DCs will likely be dedicating funds to risk management this year.
#19 Acquisitions will continue
Acquisitions have not been stalled by COVID-19, they've remained steady since spring 2020. As interest rates continue to linger at record lows, further acquisitions will likely occur this year, as distributors of all sizes will purchase other distributors (often ones that are smaller), particularly those that offer corresponding product lines. After the acquisitions, many of the purchased distributors will continue to operate on an independent basis in an effort to increase profits.
#20 Including value-added services
Developed primarily to meet customers' wide variety of needs, while also enhancing delivery times as much as possible, a DCs value-added services can range from temporary (such as promotional items that are provided for one day only) to practically permanent (such as light assembly requirements). Other services that DCs may consider implementing in the near future include, but aren't limited to, bundling, customization, kitting, product inspection, localization, and re-packaging.
#21 DCs will rebalance inventory
To create more stability during uncertain times, DCs will look to rebalance their inventory levels. First DCs will utilizing analytical demand forecasts in order to anticipate consumer demand to ensure inventory is balanced with demand. Second, DCs will focus on deadstock and eliminate those products from the warehouse to make room for inventory that moves.
#22 Linear supply chains will be replaced with circular supply chains
The linear supply chain structure (raw materials are developed into products, distributed and used by customers until discarded) is being replaced by one that is not only more profitable, but sustainable too: the circular supply chain. To reduce costs and waste, more DCs are ensuring discarded materials are recreated for resale - ensuring manufacturers and distributors receive the utmost benefit of the raw materials. To achieve a circular supply chain in the future, DCs will increase sustainability initiatives, while also boosting bottom lines.
DCs innovate to evolve
As evidenced by each of these trends there is no doubt about it – DCs need to evolve to survive. Embracing innovation while creating a more flexible fulfillment strategy is going to help you overcome the labor shortage, supply chain disruption and rapid e-commerce growth you'll likely face in 2022.

As you prepare for the year to come, consider implementing automation to modernize your operations. Kardex Remstar offers automated storage and retrieval systems to enhance throughput and expand storage space. Kardex Remstar solutions will help overcome these challenges and provide the flexibility you need in the future.